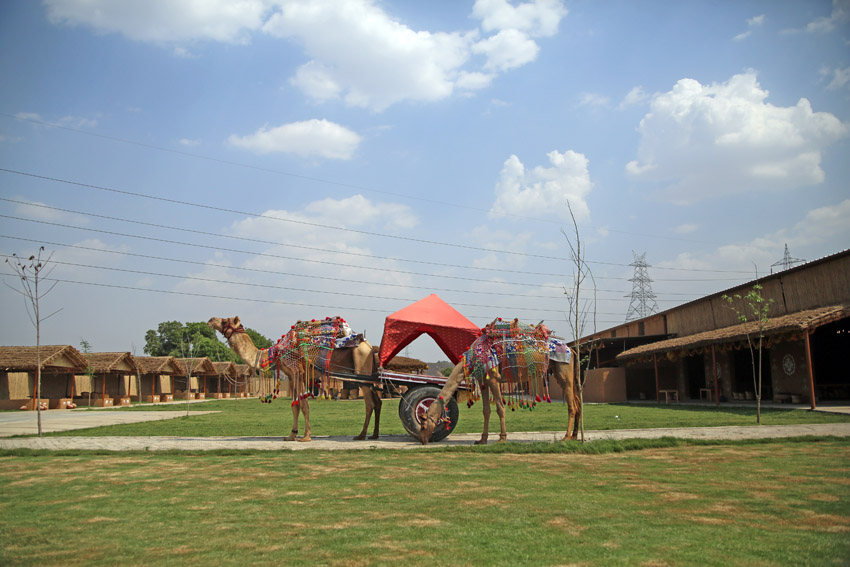 Best Places for a Family Picnic in Delhi NCR- Madhavgarh Farms
After a tiring and hectic week of work, all we want is to spend some quality time with our loved ones. In this hustle towards becoming the best, we sometimes forget about the most important part of our lives, which is our family. Hence, if you are looking for a fun and adventurous place to cherish some moments with your favorite ones then do not worry we have got you covered. Madhavgarh Farms is one of the best places for a day picnic near Gurgaon. It is a built on an extraordinary concept of the experience of authentic rural culture. It is a beautiful place for a weekend getaway with family, friends or loved ones.
The main purpose of this place is to bring back your childhood memories. We provide a trip down the memory lane of your childhood. It is a place for people who are looking for peace and solitude away from the fast racing lives in the city. We aim to bring back the experience of an earthy way of life that our parents and grandparents have lived in the rural parts of India.
It is an amazing place to enjoy and relax with your family. It is not far from the city which makes it convenient for picnic spots in gurgaon . It is an amazing place filed with mouth-watering unlimited food, refreshing drinks, adventure sports and games, regional dance forms, music and many more. All this is intertwined with the concept of an authentic rural experience.
Picnic Spot in Gurgaon
The various outdoor activities have been divided into various sections which are: Games and Sports which include Volleyball, Kho-Kho, Cricket etc. ; Rural Activities include Camel and Bullock Cart Ride, Mehendi, Mud Bath, Tube Well Batch etc. ;  Adventure Activities include 25 Couse Aerial, Rock Climbing Walls, Zip Line etc. All these activities are sure to make your one day picnic an unforgettable one.
Apart from these activities we also offer Team Building Activities which will help to deepen the bond that you share with your family members. This activity includes Path Finder, Human Ladder, Perfect Square, Scout Clap etc. All such activities are performed under the expert supervision of professionals. This place is also popular for school trips and corporate trips where corporate workers and school students can enjoy and relax away from their hectic lives.
Being a part of the urban area we have forgotten the natural beauty and bliss of the rural country life but these farms amidst the urban area can give a proper rural experience. An outing places near Delhi at Madhavgarh Farms is sure to make you forget all life problems and just enjoy the company of your loved ones while participating in exciting and fun rural activities. Come visit us and rejuvenate your spirits with the rural and local experience of a typical village in India.